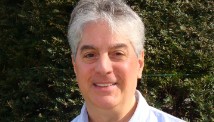 Editor's Note: Steven Procopio is a Licensed Independent Clinical Social Worker and a member of the Academy of Certified Social Workers. He helps male victims of childhood abuse including a focus on public health, HIV, and homelessness. He is also is a faculty adviser at the Boston University School of Social Work macro practice department.
I recently met with a 15-year-old named Brian - his name has been changed to protect his identity - who had a family history of domestic violence and drug abuse. He also had a desperate need for money - money that he planned to use to escape his abusive home.  He found his opportunity online. Brian learned that he could make money selling "Skype sex."
Desperate and in need, Brian started to sell his underage body on the Internet and fell victim to the seedy industry that is the commercial sexual exploitation of children (CSEC).
Buyers usually resort to manipulation of their vulnerable victims with grooming activities such as purchasing clothing, cell phones, gifts, and other products as a way of seducing them into a relationship.
Often, these manipulative activities give the impression to the victim that they are "loved" and "cared for" in ways their biological families may not have been able to demonstrate. This manipulation often keeps victims in the industry for many years.
Brian's parents eventually found out about his online activity, and instead of disapproving and finding a way to protect him from this exploitation, they feared it was indicative of their son's sexual orientation, which they did not accept, and kicked him out of his home.
Brian was eventually reported to the Department of Children and Families in the U.S. and became a victim of the detrimental societal assumptions regarding boys and commercial sexual exploitation - assumptions that are unfortunately rooted in the belief that CSEC only happens to girls and as a result, lead to treatment options primarily designed for female survivors, not boys.
Indicators of abuse among males are most often not even recognized due to the assumption that boys can "take care of themselves."
The story here isn't about how Brian's parents kicked him out of the house. It isn't about the "extra-curricular" activities Brian learned online. And the story is certainly not about the struggles of a - presumably - gay young boy. It's about a boy who has been commercially sexually exploited right here in the United States - a topic that is far less reported than any other of these stories.
It has been estimated that as many as 50 percent of commercially sexually exploited children are boys. Many boys involved in commercial sexual exploitation have a history of complex trauma that often started with childhood sexual abuse and the reality is that approximately one in six boys in the U.S. has a history of sexual abuse.
It is many of these sexually abused boys who are falling victim to CSEC. Yet, while awareness of CSEC has gained momentum in recent years, legislation to protect trafficking victims, as well as recent and ongoing nationwide FBI busts targeting "pimps" and "johns," continue to focus nearly 100 percent of society's attention on sexually exploited girls.
As a social worker who sees and works with boys and young men who are victims of CSEC, I can't help but ask: Why aren't boys more central to the discussion? I recently consulted with an organization named ECPAT-USA, an affiliate of the group ECPAT International, which was just named the 2013 recipient of the Hilton Humanitarian Prize for its efforts in leading a global fight against CSEC. I worked together with ECPAT-USA on a report answering this very question.
The report titled, "And Boys Too" explores the sociological reasons that cause boys to be overlooked, reasons that, as evidenced by Brian's story, are deeply rooted in assumptions, stereotypes and stigmas, keeping these boys from receiving the specialized services they need.
First, there is a sense of shame and stigma about being gay or being perceived as gay by family that keeps boys from self-identifying as sexually exploited. And while boys are not always forthcoming about their experiences of exploitation, they also are not being asked.
Law enforcement and service providers often fail to screen or assess boys at intake with the misguided belief that boys are not victims of CSE. There is an overlying false belief that boy victims can make their own decisions and can take care of themselves.
This leads to the belief that boys are not generally "pimped." Instead of appearing as fragile victims of a third party pimp or trafficker, boys and young men who have been CSE are viewed as deviants with a desire for quick sex and money.
In order for this to change work must be done at the systemic level, which is where ECPAT is most heavily involved. For example, when federal legislation is being written, ECPAT-USA works with members of Congress to ensure that the provisions are written to include both boys and girls. It asks government agencies to include boys on the agenda when research projects are being funded and designed, and offers insights on how to do this. It makes sure that Congressional hearings and briefings include issues of commercial sexual exploitation of boys, and that we all begin to think and talk about it through webinars and public awareness events that call attention to the boys who have been below the radar for so long.
However, first and foremost we need to acknowledge the issue. The lack of knowledge and failure to see the facts by state and local governments, law enforcement, service providers, and society is holding us back from progress.
The reluctance to discuss the exploitation of boys by men is generated by a culture that is sometimes both hetero-centric and homophobic, causing these victims to be under-discussed and therefore underserved.
In order for programs to be developed and funded by government and non-profits, the stigmas, the assumptions and the stereotypes need to change.