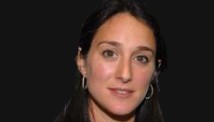 By Lauren Hersh, Special for CNN
Editor's note: Lauren Hersh is New York Director of Equality Now and head of its Sex Trafficking program combatting violence against women and girls. She is a former prosecutor at the Kings County District Attorney's Office which covers Brooklyn.
Misguided attempts to reduce stigma through legalization mean governments benefit financially from sex trafficking at the expense of people in prostitution.
My friend Rachel Moran describes in her book, "Paid For," how she was taken into state custody at 14 and within a year, was homeless, hungry and vulnerable. Her lack of choice fed her into the belly of prostitution. For the next seven years, she lived through repeated rapes from buyers and relentless violence. But physical harm and exploitation were not all she endured.
For Rachel and countless survivors worldwide, societal stigma is a concept that they have faced all too often. It arises because society dehumanizes people in prostitution, treating them as second class citizens at best.
Stigma prevents prostituted people from accessing adequate health care and places them at higher risk of violence by abusers who often act with impunity. FULL POST