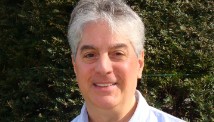 Editor's Note: Steven Procopio is a Licensed Independent Clinical Social Worker and a member of the Academy of Certified Social Workers. He helps male victims of childhood abuse including a focus on public health, HIV, and homelessness. He is also is a faculty adviser at the Boston University School of Social Work macro practice department.
I recently met with a 15-year-old named Brian - his name has been changed to protect his identity - who had a family history of domestic violence and drug abuse. He also had a desperate need for money - money that he planned to use to escape his abusive home.  He found his opportunity online. Brian learned that he could make money selling "Skype sex."
Desperate and in need, Brian started to sell his underage body on the Internet and fell victim to the seedy industry that is the commercial sexual exploitation of children (CSEC).
Buyers usually resort to manipulation of their vulnerable victims with grooming activities such as purchasing clothing, cell phones, gifts, and other products as a way of seducing them into a relationship.
Often, these manipulative activities give the impression to the victim that they are "loved" and "cared for" in ways their biological families may not have been able to demonstrate. This manipulation often keeps victims in the industry for many years.
Brian's parents eventually found out about his online activity, and instead of disapproving and finding a way to protect him from this exploitation, they feared it was indicative of their son's sexual orientation, which they did not accept, and kicked him out of his home. FULL POST