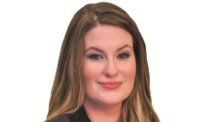 Editor's note: Francesca L. Garrett is a long-time victim's advocate and Executive Director of the Holocaust Memorial Museum of San Antonio.
By Francesca Garrett, Special for CNN
The girl on the news is wearing pink flip flops.  An oversized plaid shirt hides a figure that has barely begun to develop. According to the federal Trafficking Victims Protection Act, as a minor who has been forced to perform a sexual act for money she is a victim of sex trafficking. Yet under prostitution statutes in most states she has also committed a criminal offense - and now she is in handcuffs.
About three-quarters of  the children rescued last week by the Federal Bureau of Investigation through Operation Cross Country VII live in states that afford them no legal protections from prostitution charges.
Some could face up to two years in juvenile detention, others, thousands of dollars in fines (pdf). Many may also be charged for possessing the cocktail of drugs that traffickers use to create dependency and compliance in the children they sell. And though the FBI is likely to afford special leniency to those rescued in the sting, without change, the same may not hold true for the children arrested on the streets in the coming months and years. FULL POST