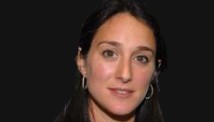 Editor's note: Lauren Hersh is New York Director of Equality Now and head of its Sex Trafficking program combatting violence against women and girls. She is a former prosecutor at the Kings County District Attorney's Office which covers Brooklyn.
By Lauren Hersh, Special for CNN, New York
Three months ago, Ruth came into my life. Sixteen years and two weeks old, Ruth is spunky and smart.
She loves Hello Kitty and iced coffee, listens to Alicia Keys and spends days planning her Sweet 16 outfit. Ruth wants to build schools in Africa.  Her contagious smile lights up a room. But, for years, the smile I have come to love was hidden.
Ruth is not her real name. She is a sexually exploited child. At 12, after being raped by her mother's boyfriend, she met an older man who promised to love and care for her. Instead, he brutally beat her, repeatedly raped her and sold her for sex more times than she could count.
There is a common misconception that girls like Ruth choose to enter prostitution. This could not be further from the truth.
Sex traffickers like Ruth's "ex-boyfriend" prey on the vulnerable for financial gain. They provide girls and women with the "love" they are yearning for and, through coercion and manipulation, force them to make them money through prostitution.
Over the past four years, I have met many girls like Ruth; girls who the masses call "throw away kids", "whores" or worse; girls who have been viciously abused by pimps and then re-victimized by a criminal justice system which targets the prostituted and fails to hold accountable the real perpetrators - the traffickers and sex buyers who fuel the demand.
Later this month, in a comprehensive attempt to target the traffickers and sex buyers and provide necessary services for victims, the Trafficking Victims Protection and Justice Act (TVPJA) will be put in front of New York legislators.
The TVPJA seeks to eliminate the need to prove a minor sex trafficking victim was coerced into prostitution, align penalties for buying a child for sex with penalties for statutory rape and classify sex trafficking as a violent felony. This bill is urgently needed.
However, legislative justice is only part of the solution. Sexually exploited girls, like Ruth, also need to be given a voice in the advocacy process.
On a chilly day in March, we began Project IMPACT, an eight week leadership-through-storytelling journey at JCCA Gateways, a residential facility for youth who have been victims of commercial sexual exploitation or domestic trafficking.
The project was designed to introduce survivors to the concept that sharing a personal story is a powerful advocacy technique that can shift societal perspective, change laws - and changes lives. The project also strives to help survivors understand that storytelling is a choice- the survivor gets to select if, when and how she wants to share her story.
On that first day, Ruth sat in our circle with other survivors, social workers from Gateways and activists from Equality Now and The Arts Effect NYC. Ruth's arms were crossed. She remained quiet. Her blank stare was cold.
In my previous life as a prosecutor, I became accustomed to this "stare of distrust." But, like the victims I worked with then, time, patience and jokes at my expense began to melt Ruth's icy look.
With each session, Ruth gradually emerged as a group leader and a compassionate listener. Through poetry, she told her story of trauma and terror. But despite moments of paralyzing pain, resilience shone through.
Ruth was not alone. As the weeks passed, it became apparent that each girl in the room had her own unique story of survival and her own way of sharing it through words, songs and drawings.
This month, Equality Now is showcasing these girls' truths through our Survivor Stories series. The stories demonstrate what can happen when you give survivors the space and tools to allow their voices to be heard.
Energized by their progress and keen to have their voices heard, a group of these girls joined us in Albany to lobby for the passing of the TVPJA. Our first stop was at the office of a New York Assembly member.
Ruth caught my eye as she sat quietly, too nervous to speak. At our next meeting, she continued to hold back and listened to the debate. However, when the Assembly member inquired why sex trafficking should be a violent instead of a non-violent felony, Ruth's hand immediately shot up.
Her hands trembled. Her voice shook. She began: "You see, I am a commercially sexually exploited kid. I was run by a pimp. A pimp who beat me, who raped me…" With each word, her voice grew stronger. "I have scars on my body from where my pimp hit me when I didn't bring home enough money or when I tried to protect my friend. My mouth was duct-taped when I was out of line. I was raped by buyers."
With the confidence of a seasoned lawyer, Ruth concluded, "There is nothing non-violent about sex trafficking."  The room stood still.
Ruth is a change maker. Today, along with countless others, she chooses to use her voice to educate the misinformed that sex buyers cause harm, that sex trafficking is inherently violent and that "prostitute" is a stigmatizing word.
Whether she is 16 or 60, she who has lived it, understands it. It's time for New York to listen to the real experts.