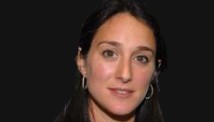 Editor's note: Lauren Hersh is New York Director of Equality Now and head of its Sex Trafficking program combatting violence against women and girls. She is a former prosecutor at the Kings County District Attorney's Office which covers Brooklyn.
By Lauren Hersh, Special for CNN, New York
Three months ago, Ruth came into my life. Sixteen years and two weeks old, Ruth is spunky and smart.
She loves Hello Kitty and iced coffee, listens to Alicia Keys and spends days planning her Sweet 16 outfit. Ruth wants to build schools in Africa.  Her contagious smile lights up a room. But, for years, the smile I have come to love was hidden.
Ruth is not her real name. She is a sexually exploited child. At 12, after being raped by her mother's boyfriend, she met an older man who promised to love and care for her. Instead, he brutally beat her, repeatedly raped her and sold her for sex more times than she could count.
There is a common misconception that girls like Ruth choose to enter prostitution. This could not be further from the truth. FULL POST