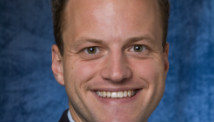 By Jesse Eaves Senior Policy Adviser for Child Protection, World Vision
Advocates are dynamic voices for change. Those voices often have a simple beginning. Two years ago, if 13-year-old Ravi was told that he would become a leading advocate against child labor in India, he would have taken that statement the same way that people treated him  - "as a joke."
When his father fell ill when he was 8 years old, Ravi was forced to quit school and work to pay off his family's never-ending debts.  For two years Ravi toiled in a small shack making wire brushes to clean machine parts in the city of Kanpur, India.
It was not the life he wanted to lead. However, Ravi's life took a turn at age 10 when a social worker for World Vision found Ravi on the streets and got him out of forced labor and back into school.
Now at 13, Ravi wants to prevent his peers from being forced into a life of slavery and is a leading advocate for stronger child labor laws in India.
He has been personally responsible for freeing at least five other children from slavery situations similar to his own. He rose from the ashes of his experience to use his voice as a powerful tool to rescue others. No matter the obstacles he faces, he keeps working for a brighter future for children in India.
The fight against human trafficking, also known as modern-day slavery, is not an easy one. There are good days and there are bad days. When President Barack Obama signed into law the Trafficking Victims Protection Reauthorization Act (TVPRA) as part of the Violence Against Women Act on March 7, the U.S. had a really good day. It was a long-awaited day brought about entirely by the power of people's voices.
For nearly two years, thousands of passionate advocates around the U.S. pushed tirelessly for the passage of the TVPRA - the centerpiece for all U.S. anti-human trafficking laws.
I had no idea how we would get the TVPRA across the finish line, but stories like Ravi's kept me in the fight; and then in February it happened.
When the advocates got loud, Congress jumped into action. Their voices allowed the most powerful country in the world to reclaim its position as a global leader in combatting slavery around the world and within its own borders.
But the fight is not over. The law is renewed with the president's signature but now comes the next step: turning that signature into action.
This week the president released his budget request for next year.  It's definitely a mixed bag.  The Administration is literally putting its money where its mouth is.  It's now up to Congress to see this goal become a reality.
Right now Congress is deciding where limited amounts of money should go and debating what federal programs will get funded and which ones will get cut. They need to hear again from those same strong advocates that funding the provisions of the TVPRA is critical to the success of the law.
It's hard to talk about money, but when it comes to implementing our laws against modern-day slavery, money saves lives.
During these times of fiscal restraint, it's important to point out that what we're asking for is not new spending. We believe in a responsible federal budget but do not believe cuts should be made on the backs of the most vulnerable, especially when the amounts are so small.
According to the International Labor Organization, human traffickers bring in at least $32 billion a year.  U.S. government funding to fight international and domestic modern-day slavery accounts for only 0.003% of the federal budget. This week the president released his annual budget.  The U.S. is currently spending 10 cents for every $32 a human trafficker earns.  That small amount goes a long way.  It should be protected.
These small but vital amounts of money help support services for trafficking survivors, strengthen law enforcement and prosecution of traffickers, and fund prevention programs both domestically and internationally.
The limited amount that goes to fund the U.S. fight against modern-day slavery is critical and will ensure that the gains that have been made through the passage of the TVPRA are sustained.
The renewal of the TVPRA proved the power of our voices.
In the Senate, the final vote was 93-5 in favor of the law. The yes votes included some of the most fiscally conservative members of the Senate.
Take two minutes out of your day and call or email both Senators and your Congressman.  Thank them for passing the law and then ask them to support funding to implement the law.
We have the momentum and we can see the finish line.  With the power of your voice, you can elevate voices like Ravi's and work to ensure there are many good days ahead in the global fight against modern day slavery.