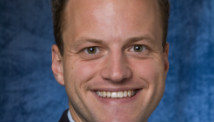 By Jesse Eaves, Senior Policy Adviser for Child Protection, World Vision
Simean knew something was wrong when her 15-year-old younger sister Savoeun failed to show up at the factory where they both worked.
With both daughters helping to support their family, even one day off would put a great deal of strain on the family. What concerned Simean the most was a woman she had seen hanging around Savoeun at the factory the previous few days.
Simean asked her coworkers where her sister was. The answer sent a chill through her body: her sister said she was leaving Cambodia for Malaysia. Simean then ran to call her mother. She knew time was not on her side.