By David Abramowitz, Special for CNN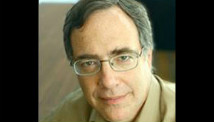 Editor's note: David Abramowitz is Vice President, Policy & Government Relations for Humanity United and Director of the Alliance to End Slavery and Trafficking (ATEST), a coalition of U.S.-based human rights organizations working to end modern slavery and human trafficking in the United States and around the world. ATEST recently issued "The Path to Freedom," a road map for the second-term Obama Administration to follow as it works to fulfill its commitment to eliminate modern slavery.
It's been 150 years since President Lincoln's Emancipation Proclamation declared in the midst of the U.S. Civil War that all slaves "shall be free."
Today, the word "slavery" still conjures up horrifying images and stomach-churning thoughts about the most disgraceful days in U.S. history.
This shamefully evil chapter still cannot be fully explained, because no facts can possibly answer how humanity allowed it to happen, and why we didn't stop it sooner.
Similar questions haunt the United States and countries around the world today - how has slavery evolved into a multi-billion dollar illicit global industry, overshadowed only by drugs?