Editor's note: Malika Saada Saar is the founder and executive director of the Rebecca Project for Human Rights, a nonprofit organization that advocates for justice, dignity and policy reform for vulnerable women and girls in the United States and in Africa.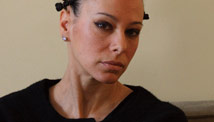 Americans are right to get angry at the violence against women and girls in developing nations: the Congo rape camps, the widespread practices of female genital mutilation in West Africa and the infanticide of females in China.
Our disgust at the violence committed against women and girls is heightened by the culture of impunity that allows the perpetrators of these crimes to go free without condemnation or punishment. That culture also turns victims into criminals, such as the girls in Thailand who are beaten and raped and then ostracized by their families and society.
But our indignation must be turned inward, too. Here in the United States, there is a similar culture of impunity when young American girls are sold for sex. FULL POST